ENET configuration
The OW-SERBER-ENET is not configured for OWFS out of the box.
Only a subset of chips and properties are supported
It works as a continuously polling machine rather than on-demand.
Unrecognized properties or uses of chips aren't available (like thermocouples).
Thanks to the work of EDS and the 2.11 forware upgrade, that's all solved!
Enabling "1-Wire Setup" allows a simple but complete set of commands that are very simiar to the
HA7S
.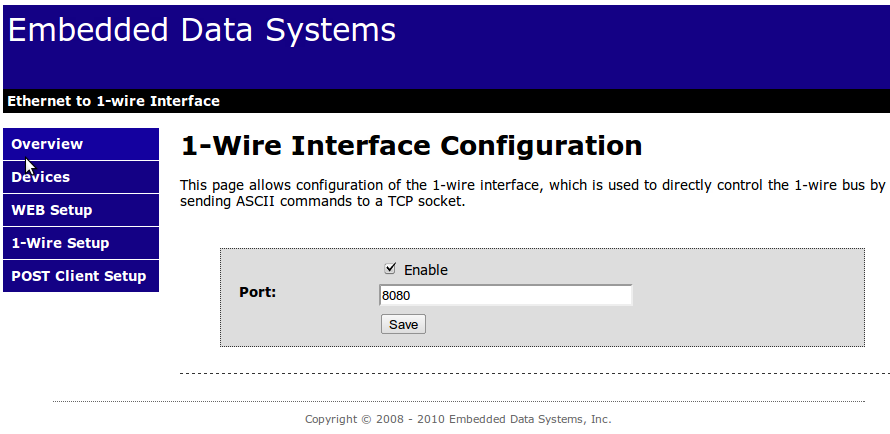 Note that the checkbox must be checked and the port specified on the command line if not the 8080 default.
---