OWTAP detail windows
Suppose we want to show more information about some transactions. Choose a few from the main window:

This will show "Transaction details" for #1 (a DIR) and #4 and #9 (READS).
We can also display a list of the open detail windows for easier management by selecting from the menu: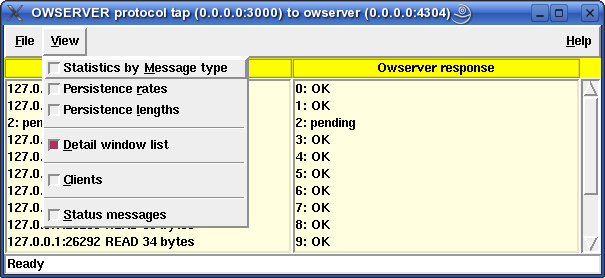 And displayed will be: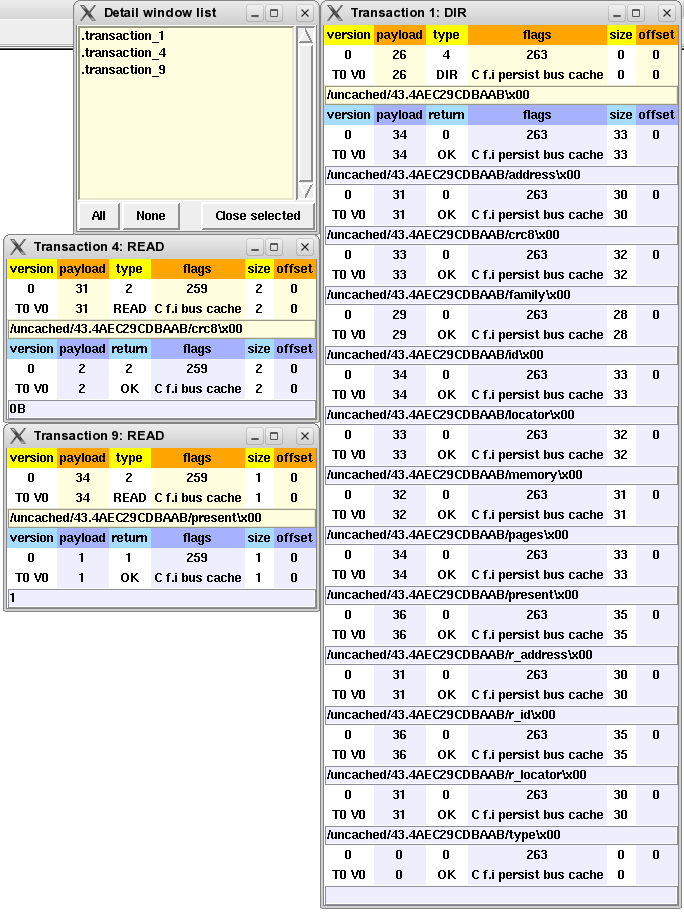 Quite  lot of data!
Detail window list shows the currently displayed transaction detail windows (1,4 and 9). You can select and delete them from this window. It is updated in real time.
Transaction 1 is a DIR message, with one packet to owserver, and a separate packet for each directory element back (plus an empty one to show the end). Clearly DIRALL would be more efficient.
Transactions 4 and 9 show data reads. 
---