ASUS wireless
Asus wireless router -- Wim Heirman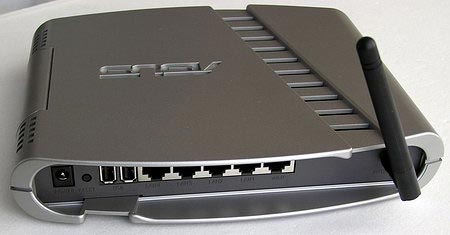 Asus WL-500g Deluxe wireless router works like the Linksys WRT54GS but is easier to modify, has more flash and ram, and has 2 USB ports! Unfortunately it seems to no longer be in production.
Wim Heirman wrote
Hi all,
While we're on this topic: I installed OpenWRT & OWFS on my wl500gx a few
days ago, with a DS9490R adapter and one DS18S20. Everything worked
straigth 'out of the box' (well, out of the .ipg ;) Great work, guys!!
Graphs @
http://wimh.dyndns.org:10080/rrd/tempweek.png
Regards,
Wim
---